Carpet Cleaning San Francisco, CA
We believe that a healthy home starts with clean carpets. Residue from normal carpet cleaning collects dirt quickly, which can actually make your carpet dirtier in the long run. Zerorez San Francisco Carpet Cleaning uses our patented Powered Water formula to clean your carpets without leaving a soapy residue, which helps your carpets, and your home, stay cleaner longer.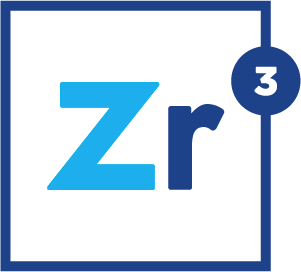 Our Most Popular Services
Carpet
Our carpet cleaning process takes a modern-day approach to cleaning. Our cutting-edge technology combined with our environmentally friendly Powered Water can get the toughest stains out of the carpet and keep them out. As an added bonus our Powered Water leaves no residue, so your carpets will stay cleaner longer!
Pet Odor Treatment
When it comes to our pets, we want to enjoy their love. Dealing with bowels is not a pleasant thought. Leave it to us to get odor, stains, and bacteria out of your floors with our Zerorez pet treatment fueled by Powered Water. We can get some of the toughest stains out of your carpet. Our pet treatment process is split into moderate and severe treatment types, meaning if we have to go to the floorboards to get the stain and odor out, we will!
Upholstery
You may have heard that your mattress and sheets harbor pounds of dead skin cells. Although you really don't want to think about it, your upholstery is harboring your dead skin cells as well along with dirt and bacteria that diminish the vibrancy of your furniture. Our process kills bacteria and gets your upholstery fresh again.
Area Rug
Your area rug is a centerpiece of your room, whether just literally or metaphorically; either way, it draws attention. We can make sure the attention it creates is one of cleanliness. We make it convenient by coming out to you to get your rug looking fresh. With our Powered Water, your rug stays cleaner longer, because there is no residue left behind in the cleaning process.
Tile and Grout
Your tile and grout get just as dirty as your carpet, you may not realize it but as you walk on your tile flooring you are actually compacting grime into the pores of your tile. This leads to your tile darkening and becoming old looking. We get your tile looking fresh and bright again.
Air Duct
Breathing clean air in your home shouldn't have to be something you think about. If your air ducts have gone years without cleaning, you may need to start thinking about what you are breathing. Our air duct cleaning goes through and blasts away the dust, and sometimes creatures, that have made your vents their homes.
★ ★ ★ ★ ★
Affordable and Knowledgable
Affordable and knowledgable. They took care that my cat didn't run out the door. The cleaner isn't smelly or perfumed.
★ ★ ★ ★ ★
First Choice
I love that Zerorez uses no harmful chemicals. My carpet feels clean, looks clean and smells clean. It lasts for a long time. Zerorez is always my first choice.
★ ★ ★ ★ ★
Very Happy
The technicians were great, on time, courteous and made extra effort on tough stains. Very happy with the service, will use again and recommend.
San Francisco
Although originally founded by Spanish colonists in 1776, it was not until the gold rush of 1849 that the population of San Francisco exploded. In 1900 25% of the population of California resided in San Francisco. This wild population growth lead to much more than gold prospectors, it also became a hub of commerce. Many now-famous brands such as Wells Fargo, Levi, and Ghirardelli established their roots on the backs of the Gold Rush.
The culture of San Francisco is filled with diversity. You can find fine dining, world-class shows, and luxury shops throughout the city center; or you can enjoy the magnificent waves and surf just a few blocks away. The diversity, culture, and landscape may be amongst the reasons San Fransisco was ranked the number one city for Quality of life in 2014.
There is a large population of environmental activists in San Francisco that have been the driving force in pushing legislation towards a greener way of living. For example, one of the original curbside recycling programs began in San Francisco in 1980. Even further back was the founding of the Sierra Club in 1892.
We are proud to serve the city of San Francisco with our professional environmentally friendly cleaning services. Our technicians have always told us of the incredible hospitality they receive in San Francisco. We of course return that hospitality with our professionalism and customer service.
To learn more about San Francisco you can check out the Wikipedia page.
Zerorez® Powered Water® Experience the Power of Zero Residue
Our patented Powered Water® cleaning method all starts with an electrolysis process. This process splits water into an acid and a base, leaving the base with a pH of between 12 and 13. This pH is very comparable to the pH of standard carpet cleaning soaps, which provides us our cleaning power. But, since we really are just using water, our cleaning leaves zero soapy residue on your carpets and other surfaces. After this, we heat the water to 200 degrees before we clean, which helps extract the dirt along with our Zerorez® cleaning wands that use 15 pounds of suction per square inch. The result is a carpet cleaning that leaves zero residue, which keeps your carpets cleaner longer. To learn more about the process, watch the video above or give us a call at our San Jose location. We are always happy to inform customers of our patented Powered Water® process.
See Why Zerorez is San Francisco's Best
Rated Platinum by the Carpet and Rug Institute
Zerorez was given the highest award possible by the Carpet and Rug Institute due to our patented process and fantastic dry times
Powered Water Patented Formula Leaves Zero Residue
We use a patented formula called Powered Water to clean all surfaces. This leaves no soapy residue on your carpets, which leaves them cleaner longer.
2x Faster Drying with our patented truck mount equipment
We only use water compounds to clean, so our carpets dry faster than normal carpet cleaners.
Pet and Family Friendly
All of our cleaning formulas are eco-friendly, as well as pet and family friendly. And, since our patented cleaning formula leaves zero residue, dirt and pollutants from your kids and family are less likely to stick to your clean carpets
ZEROREZIFY™
Carpet Cleaning
Rug Cleaning
Tile & Grout Revival
Upholstery Cleaning
Granite Countertop Cleaning
Hardwood Floor Cleaning
Natural Stone Cleaning
& More…
Spills & Stains - Gone Forever
After a traditional carpet cleaning, stains often reappear as the carpet dries. A great benefit of the ZEROREZ® cleaning system, however, is that spots are much less likely to reappear because we do not penetrate the primary backing of the carpet. This method helps prevent reappearing spots and de-lamination.
Because we use a patented cleaning process, there is no one that cleans like we clean. If you want the best and highest quality carpet cleaning for your home or office, you can't beat ZEROREZ®.
ZEROREZ® has a Platinum Rating from CRI (Carpet and Rug Institute) the industry's highest rating! Remember—no residue means cleaner longer!
Directions To Zerorez San Jose - Bay Area Carpet Cleaning
Address:
1775 S 1st St #44b
San Francisco, CA 95112


Phone Number:
877-321-0739


Hours:
Monday - Friday 7 AM to 6 PM
Saturday 7 AM to 4 PM
Sunday Closed