Carpet Cleaning San Jose, CA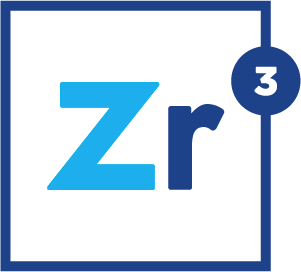 Our Most Popular Services
Carpet
Zerorez San Jose Carpet Cleaning uses our patented Powered Water formula to clean your carpets without leaving any soapy residue, which helps your carpets, and your home, stay cleaner longer not to mention that your home will be safer for your family and pets, and leave you and your wallet happier!
Pet Odor Treatment
We love our pets, they are a part of the family, but sometimes our pets have accidents. We are confident that our pet odor treatment does a better job than any other carpet cleaning company in the bay area. Our process reaches deep down into the carpet and beyond because that is where the problem resides, under the carpet. Our powered water neutralizes odors while cleans to get your carpet smelling and looking fresh. The best part? Our process is entirely safe for your pet and family because we use a green cleaning approach. Have pet odors? No problem, call or schedule your cleaning.
Upholstery
"But wait," you may say, "surely upholstery cleaners do not leave residue in my furniture." Well, yes, they may very well leave residue in your upholstery, and, you guessed it! That residue will attract dirt, dust, and whatever else may come into contact with it. This will lead to your furniture being messier than when you first cleaned it. Don't worry, we have you covered here at Zerorez. Our Powered Water and upholstery cleaning system can remove that dirt and residue while killing any bacteria it comes into contact with.
Area Rug
At Zerorez we give your area rugs the cleaning treatment it deserves, because of the intricate work put into many rugs. We come to your home with our special tools to ensure a delicate yet powerful clean. Our technicians take an in-depth look over your rug to see if any spots need extra attention. We use our Powered Water, giving it the cleaning power needed to restore it back to like-new shape, but gentle enough to protect the fibers of your area rug.
Tile and Grout
Just like carpet, tile and grout that has been cleaned with detergents and soaps attracts residue, it even goes a step further by creating buildup, why? Because tile actually has pores, these pores receive quite a beating from your feet over the years, compacting residue from cleaners and dirt from outside into them. Nothing Powered Water can't fix. We get your Tile and Grout looking like new and blast those pores clean.
Air Duct
We are serious about getting your home clean at Zerorez, and a considerable part of a clean house is fresh air. 1 in 5 Americans suffers from poor air quality in their home and office. Allergens, dust mites, and mold spores can get into your home causing breathing problems for you and your family. We come to your home with a specialized camera to show you the results before and after your cleaning so that you can see the power of our air duct cleaning system.
★ ★ ★ ★ ★
Affordable and Knowledgable
Affordable and knowledgable. They took care that my cat didn't run out the door. The cleaner isn't smelly or perfumed.
★ ★ ★ ★ ★
First Choice
I love that Zerorez uses no harmful chemicals. My carpet feels clean, looks clean and smells clean. It lasts for a long time. Zerorez is always my first choice.
★ ★ ★ ★ ★
Very Happy
The technicians were great, on time, courteous and made extra effort on tough stains. Very happy with the service, will use again and recommend.
We Love San Jose
There is a reason Zerorez Bay Area Carpet Cleaning is located in San Jose, a bustling city with over one million people coming together to create a remarkable culture. Nestled right against the breathtaking Santa Cruz Mountains and a short drive away from the Pacific ocean giving us the best of both land and sea. Innovation like the world has never seen continually flows from the minds of some of the world's most talented (you) making San Jose the "Capital of Silicon Valley." Who wouldn't want to live here! We certainly did, but we knew we had to do things different and innovative to be the best carpet cleaners in the Bay Area.
We are called Zerorez because we don't leave any residue in anything we clean, we can't. We don't put soaps and detergents on your carpet as so many others do. Why are soaps and detergents a problem? Soap and detergent molecules clean by attracting and capturing dirt; if any residue is left behind in whatever they clean, dirt will be drawn to the residue causing your carpets to get dirtier faster! But what can you clean with if you don't use soaps or detergent? Powered Water.
Zerorez® Powered Water® Experience the Power of Zero Residue
Our patented Powered Water® cleaning method all starts with an electrolysis process. This process splits water into an acid and a base, leaving the base with a pH of between 12 and 13. This pH is very comparable to the pH of standard carpet cleaning soaps, which provides us our cleaning power. But, since we really are just using water, our cleaning leaves zero soapy residue on your carpets and other surfaces. After this, we heat the water to 200 degrees before we clean, which helps extract the dirt along with our Zerorez® cleaning wands that use 15 pounds of suction per square inch. The result is a carpet cleaning that leaves zero residue, which keeps your carpets cleaner longer. To learn more about the process, watch the video above or give us a call at our San Jose location. We are always happy to inform customers of our patented Powered Water® process.
See Why Zerorez is San Jose's Best
Rated Platinum by the Carpet and Rug Institute
Zerorez was given the highest award possible by the Carpet and Rug Institute due to our patented process and fantastic dry times
Powered Water Patented Formula Leaves Zero Residue
We use a patented formula called Powered Water to clean all surfaces. This leaves no soapy residue on your carpets, which leaves them cleaner longer.
2x Faster Drying with our patented truck mount equipment
We only use water compounds to clean, so our carpets dry faster than normal carpet cleaners.
Pet and Family Friendly
All of our cleaning formulas are eco-friendly, as well as pet and family friendly. And, since our patented cleaning formula leaves zero residue, dirt and pollutants from your kids and family are less likely to stick to your clean carpets
ZEROREZIFY™
Carpet Cleaning
Rug Cleaning
Tile & Grout Revival
Upholstery Cleaning
Granite Countertop Cleaning
Hardwood Floor Cleaning
Natural Stone Cleaning
& More…
Spills & Stains - Gone Forever
After a traditional carpet cleaning, stains often reappear as the carpet dries. A great benefit of the ZEROREZ® cleaning system, however, is that spots are much less likely to reappear because we do not penetrate the primary backing of the carpet. This method helps prevent reappearing spots and de-lamination.
Because we use a patented cleaning process, there is no one that cleans like we clean. If you want the best and highest quality carpet cleaning for your home or office, you can't beat ZEROREZ®.
ZEROREZ® has a Platinum Rating from CRI (Carpet and Rug Institute) the industry's highest rating! Remember—no residue means cleaner longer!
Directions To Zerorez San Jose - Bay Area Carpet Cleaning
Address:
1775 S 1st St #44b
San Jose, CA 95112


Phone Number:
877-321-0739


Hours:
Monday - Friday 7 AM to 6 PM
Saturday 7 AM to 4 PM
Sunday Closed