Carpet Cleaning Los Gatos, CA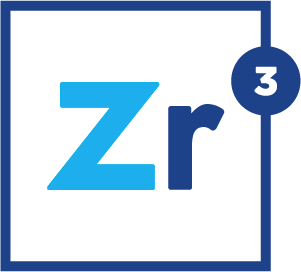 Does it Matter What I Use to Clean my Carpets?
Carpet Cleaning in Los Gatos
If you haven't noticed yet, ZEROREZ® is not your typical carpet cleaner. We set ourselves apart by using water, not soap, to clean carpets. Our patented process, which creates Powdered Water, allows us to oxidize water and turn it into a cleaning agent.
The best part about it is that this process to safe and friendly to pets' families and the environment. You can even drink our water, it's that safe.
★ ★ ★ ★ ★
Affordable and Knowledgable
Affordable and knowledgable. They took care that my cat didn't run out the door. The cleaner isn't smelly or perfumed.
★ ★ ★ ★ ★
First Choice
I love that Zerorez uses no harmful chemicals. My carpet feels clean, looks clean and smells clean. It lasts for a long time. Zerorez is always my first choice.
★ ★ ★ ★ ★
Very Happy
The technicians were great, on time, courteous and made extra effort on tough stains. Very happy with the service, will use again and recommend.
The City of Los Gatos
Los Gatos is a beautiful little city just southwest of San Jose. The weather in this area is great all year round, staying somewhere from the upper 50's to the mid 80's year-round during the day and somewhere between the upper 30's and mid 50's at night!
This city is one of Sant Clara Counties' oldest cities, dating all the way back to the 1940s. It has grown from a small independent farming, logging, and milling town into a city with just over 30,000 residents! Although there has been incredible growth, the town still has an old town feel especially downtown and throughout the multiple parks around the city. One of the parks that is a local favorite is Oak Meadow Park! Some of its features are:
It has 12 acres of grass and other activities
Access to another great park called, Vasona County Park
Access to the Los Gatos Creek Trail
Multiple areas for BBQ's and picnics with friends and family
Bocci Ball courts
and even a carousel
ZEROREZIFY™
Carpet Cleaning
Rug Cleaning
Tile & Grout Revival
Upholstery Cleaning
Granite Countertop Cleaning
Hardwood Floor Cleaning
Natural Stone Cleaning
& More…
Directions To Zerorez San Jose - Bay Area Carpet Cleaning
Address:
1775 S 1st St #44b
San Jose, CA 95112


Phone Number:
877-321-0739


Hours:
Monday - Friday 7 AM to 6 PM
Saturday 7 AM to 4 PM
Sunday Closed